Cape League Hosts U.S. Military All-Stars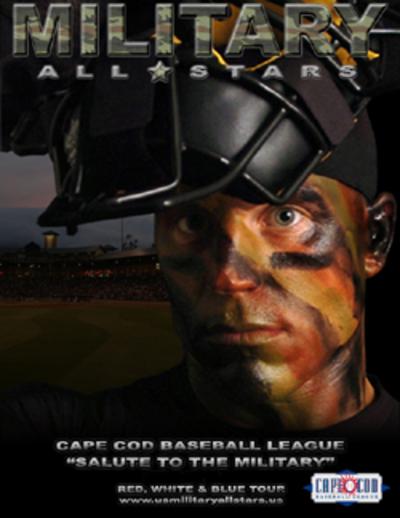 Veterans Field, home of the Chatham A's, will host an exhibition game Saturday, June 9 featuring the U.S. Military All-Stars against a squad assembled from every CCBL roster. Pregame ceremonies will begin about 7:00pm in Chatham with introductions from Cape League Commissioner Paul Galop and Director of Broadcasting John Garner.
The game will also be broadcast live through ChathamAs.com on WBZ's Live Videocast. Legendary Boston Bruins announcer Fred Cusick and Chatham announcer Dan D'Uva will provide commentary along with many special guests. Watch the WBZ Broadcast
HERE
starting at 6:50.
Read more about the U.S. Military Game in the full release from the CCBL
HERE.
The Red, White and Blue Tour of America continues in Orleans Sunday night at 7.