A's Can't Clinch in 7-1 Loss at Y-D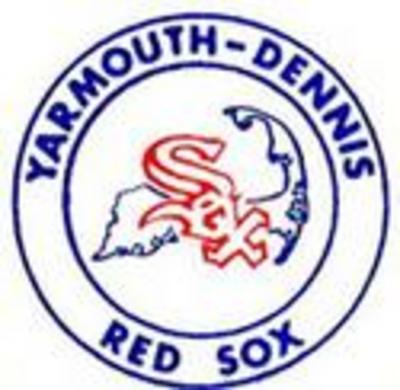 Alex White (UNC)(2-1) gave up four runs in the second inning as the Redsox stifled the A's 7-1 at Red Wilson Field. Y-D starter Trevor Holder (Georgia)(4-1) pitched into the seventh inning and scattered seven hits without allowing an A to reach third base.

The A's began action Saturday in second place with a magic number of one. With a game in hand and a six point lead over the third place Whitecaps, the A's could finish no worse than tied for second place. Anything other than four Brewster wins and five Chatham losses would eliminate Brewster. However, the Whitecaps stayed alive Saturday with a win vs Harwich combined with the A's stumble in Yarmouth.

Sean Ochinko began the scoring for Y-D with a solo home run to lead off the second inning. An Aaron Luna single was followed by a Scott Lyons error on a potential double-play grounder from Colin Cowgill. Matt Long followed with an RBI single to score the second Redsox run and a wild pitch made it 3-0. Buster Posey finished the four run inning with an RBI single.

White settled in after the second inning and faced only three batters over the minimum in the next four innings. He was relieved in the seventh by Trey Watten (Abilene Christian) who was not well supported by the Chatham defense. Tim Federowicz, making only his second start at first, missed a ground ball to start the inning. Grant Green then stole second base and was driven in by a Jason Castro single. Castro swiped second base and moved up to third when the throw from catcher Gregg Glime bounced into center field. Castro later scored on a pass ball. After walks to Ochinko and Luna, Joey Railey hit a high fly to left that was dropped by Sean O'Brien allowing another run to score. All three runs were unearned and Chatham trailed 7-0.

Nick Cassavechia pitched a one-two-three eighth inning for Y-D, but surrendered a solo homer to Scott Lyons starting the ninth, Lyons' first of the summer, blowing the shutout. The Baylor closer was able to retire the final three hitters to end the game.

Chatham returns home Sunday for a 7pm game with Brewster. Chatham can clinch second place and eliminate the Whitecaps with a victory in Game 41. Charles Brewer (1-2) will be on the mound for Chatham against Matt Colla (3-1) for Brewster.