Tom Terrific Again in 6-1 Win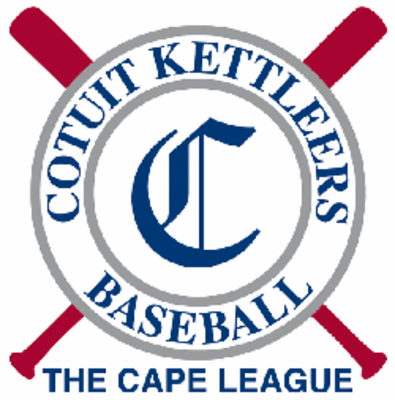 Tom Milone (USC) threw six great innings and Tim Federowicz (UNC) anchored a red hot offense to lead the A's past the Kettleers 6-1 Friday at Lowell Park.

Chatham has now won three in a row and nine of its last 11. With Brewster losing 5-4 in Orleans, Chatham increases its lead over the Whitecaps to eight points and has clinched, at worst, a second place tie with Brewster in the Eastern Division. The A's can clinch a playoff spot Saturday afternoon in Y-D.

After going 3 for 3 Thursday with 5 RBI, Federowicz had another perfect day in Cotuit, finishing 4 for 4 with an RBI and two runs scored. The Tarheel is now 7 for 7 with six RBIs in his last eight plate appearances. With the score tied at 1, Tim led off the fifth with a double and eventually scored on a passed ball that got by Cotuit catcher Robert Stock (USC). That run gave Chatham the lead for good against Kettleer starter J.B. Shuck (Ohio St.).

Chatham upped its lead to three with two in the sixth. Shuck walked two of the first three hitters to come to the plate and then surrendered a RBI single to Zach Putnam (Michigan). Shuck left the game, but his book was not closed and the line got worse when Federowicz singled home the fourth run of the ballgame for the A's.

Four runs was more than enough for the incredibly consistent Milone, who scattered six hits over six innings, allowing one run while walking none and striking out five. The lefty earned his league leading sixth win of the summer.

Trojan teammate Kevin Couture (USC) relieved Milone and was equally effective in his two innings, the lone blemish a two-out Tony Delmonico (Florida St.) double in the seventh. After Chatham pushed two more across in the ninth on a Jeremy Synan (N.C. State) single, Bryan Shaw (Long Beach St.) struck out the side in the bottom half to close out the victory.

Chatham looks for its fourth straight victory Saturday at Red Wilson Field in Yarmouth. Alex White (UNC) will take the ball for Chatham, opposed by Trevor Holder (Georgia).