A's Bash Mariners 10-3, Win Fifth Straight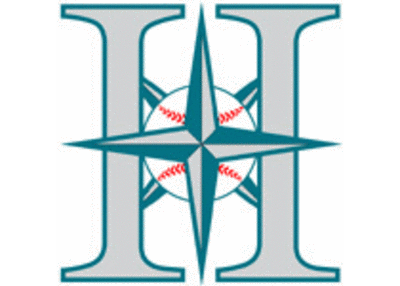 Zach Putnam (Michigan) and Allan Dykstra (Wake Forest) homered to anchor an offensive explosion for the A's in a 10-3 shellacking of the Harwich Mariners at Whitehouse Field.

The victory completes a three game sweep of the Mariners. The A's have now won five in a row and are 6-0-1 in their last seven games. With Orleans losing 4-2 in Bourne, the A's increase their lead over the third place Cardinals to five points. Brewster won and sits in fourth place, one point behind Orleans. The A's play the Whitecaps at home Thursday and are in Orleans Friday before the all-star break.

Alex White (UNC) was the latest A to turn in a stellar start. The righty shutout the Mariners in his six innings of work, scattering four hits while walking one and striking out eight.

After managing just one hit in the first three innings off Josh Zeid (Vanderbilt), Chatham erupted with four in the fourth. Putnam's three-run bomb over the leftfield fence scored the first three runs. Jermaine Curtis (UCLA) and Dykstra, who both walked to start the inning, scored on Putnam's fourth homer of the summer.

Sean O'Brien (Virginia Tech) and Scott Lyons (Arkansas) followed the dinger with back-to-back singles. With runners on the corners and still nobody out, Gregg Glime (Baylor) bunted a ball down the first base line and O'Brien broke for home. First baseman Jared Bolden (VCU) fielded the bunt and tagged Glime for the out, but his flip home soared over the catcher and O'Brien scored easily as the fourth run of the ballgame.

Allan Dykstra broke the game wide open in the sixth. After Addison Johnson (Clemson) singled to plate one run, Zeid left the game. Mark Willinsky (Santa Clara) came out of the pen and did not fare much better than his teammate. Willinsky walked Curtis with the bases loaded and then gave up a grand slam to Dykstra to put the Mariners in a 10-0 hole.

Jeff Lorick (UVA) relived White in the seventh and allowed one run on two hits in two innings. Regular catcher Tim Federowicz (UNC) made his first appearance as a pitcher in the ninth and surrendered two more runs on three hits and a walk.

Chatham returns home Thursday to face the Brewster Whitecaps, a team nipping at their heels in the three-way race for second in the East. Charles Brewer (UNC) will be on the bump for the A's against Ryan Cook (USC). First pitch is 7pm at Veteran's Field.