Chatham Announces 2021 Broadcasters
The Chatham Athletic Association announced today that play-by-play broadcaster Emmanuel Berbari will return and team with Ben Shulman in the Anglers booth. Berbari, a senior at Fordham University, and Shulman, a junior at Syracuse University, will provide play-by-play for every Chatham regular season and postseason game live on the Cape Cod Baseball Network. This will be the duo's first season on Cape Cod after the 2020 season was cancelled due to COVID-19. Their first live broadcast is scheduled for June 12 when Chatham visits Falmouth.
"In Emmanuel and Ben, we have two remarkably experienced and professional broadcasters who will carry on Chatham's strong tradition of play-by-play excellence," CAA Media Consultant Dan D'Uva said. "They epitomize the journalism tenets professed at their respective renowned universities and stand out for their quality of work, integrity of character and ambition to grow.
"As we eagerly await the return of Anglers baseball, we also look forward to Emmanuel and Ben as our trusted, happy companions on the air — sharing stories, painting word pictures and talking baseball. We're proud to have them as part of the Chatham family." 
Fans can enjoy all of the Anglers broadcasts on the Cape Cod Baseball Network in conjunction with long-time service provider TRZ Teamline. All games, both home and away, can be heard online and by a toll-free telephone number. A multi-camera HD video stream accompanies broadcasts for all home games.
Broadcasts begin 20 minutes prior to first pitch with a pregame show consisting of The Manager's Show with Tom Holiday and Catch of the Day with featured player guests. The Anglers Extra postgame show follows each game, complete with highlights and interviews. Additional broadcast content will be published on the Chatham Anglers' digital media channels, including SoundCloud and YouTube. More information about Chatham broadcasts and the Cape Cod Baseball Network is available at Broadcast Central.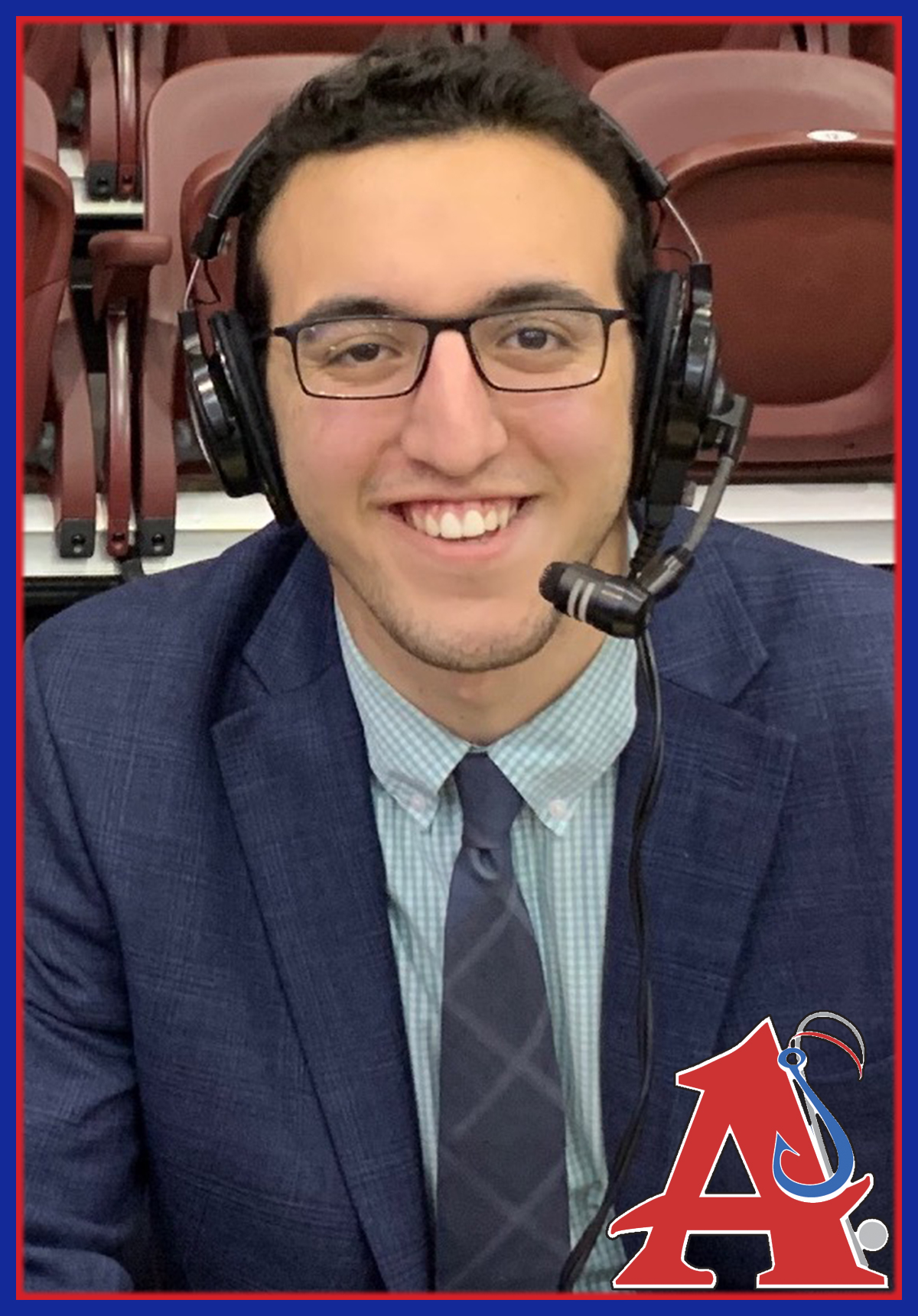 Emmanuel Berbari
Emmanuel Berbari | Fordham University
Berbari, a Greenlawn, New York native, is a senior broadcast journalism student at Fordham University. He is the sports manager for 90.7 WFUV, the university's NPR-affiliated public radio station, where he is the lead voice for Fordham football, basketball, baseball and more.
Behind the scenes, Berbari is an associate producer at WFAN and CBS Sports Radio and a production assistant at Westwood One Sports. In 2018, he joined the broadcast team at St. John's University, calling Red Storm baseball, softball and volleyball on ESPN3. He broadcast summer baseball with the Hamptons Collegiate Baseball League and covered the New York Yankees as a full-season credentialed beat reporter.
Berbari is only the second two-time recipient of Fordham's Marty Glickman Award for excellence in play-by-play and was ranked as the nation's sixth-best collegiate broadcaster in 2020 by the Sportscasters Talent Agency of America.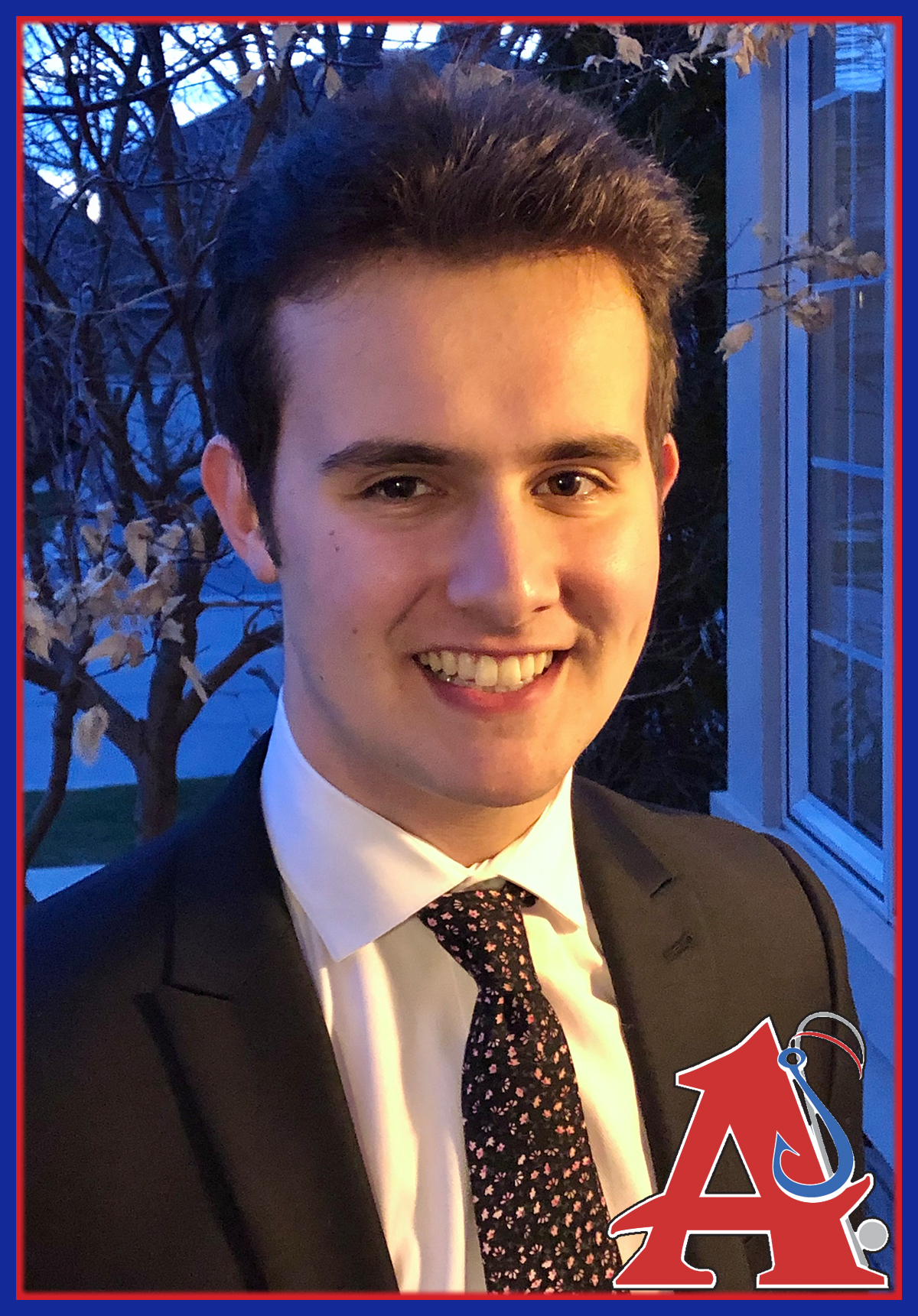 Ben Shulman
Ben Shulman | Syracuse University
Shulman, a Thornhill, Ontario, Canada native, is a broadcast journalism student at the S.I. Newhouse School of Public Communications at Syracuse University. He serves on the staff of both WAER-FM and WJPZ-FM, SU's student radio stations. Shulman also writes articles for WAER.org, and is serving as an intern with WSTM-TV (CNYCentral) in the spring semester.
Shulman has covered Syracuse football, basketball — men's and women's — and lacrosse in his time at SU. He also serves as the host of WAER.org's flagship sports podcast, The Ostrom Avenue Podcast. Shulman previously broadcast games for the Barrie Baycats of the Intercounty Baseball League in southern Ontario.
All-time Chatham broadcaster list
Guy Benson (Northwestern) 2003-2006 
Dan D'Uva (Syracuse, Fordham) 2003-2008
Kyle Whitehead (Northwestern) 2007
Mike Toper (Syracuse) 2007
Brian Clark (Fordham) 2008, 2009
Scott Braun (Miami) 2009, 2010
Aaron Canada (George Mason) 2010, 2011
Chris Fitzgerald (Oregon) 2011, 2012
Brandon Liebhaber (Northwestern) 2012, 2013
Keith Zubrow (Syracuse) 2013
Dominic Cotroneo (Arizona State) 2014, 2015
Jonny Wincott (Syracuse) 2014, 2015 
Jake Eisenberg (Maryland) 2016 
Evan Stockton (Syracuse) 2016
Drew Carter (Syracuse) 2017
Max Herz (Vanderbilt) 2017
Cooper Boardman (Syracuse) 2018, 2019
Josh Schaefer (Arizona State) 2018-2020
Emmanuel Berbari (Fordham) 2020, 2021
Ben Shulman (Syracuse) 2021
Contact
Contact Emmanuel and Ben with questions or comments: ChathamBroadcast@gmail.com.

Follow Emmanuel and Ben on Twitter: @BerbariOnAir and @benshulman7.