Broadcast Central
The 2022 season marks 20 years of the Cape Cod Baseball Network. The Anglers are proud to offer a variety of broadcast media options, all for free. Live play-by-play game coverage is available for all 44 regular season games and playoffs.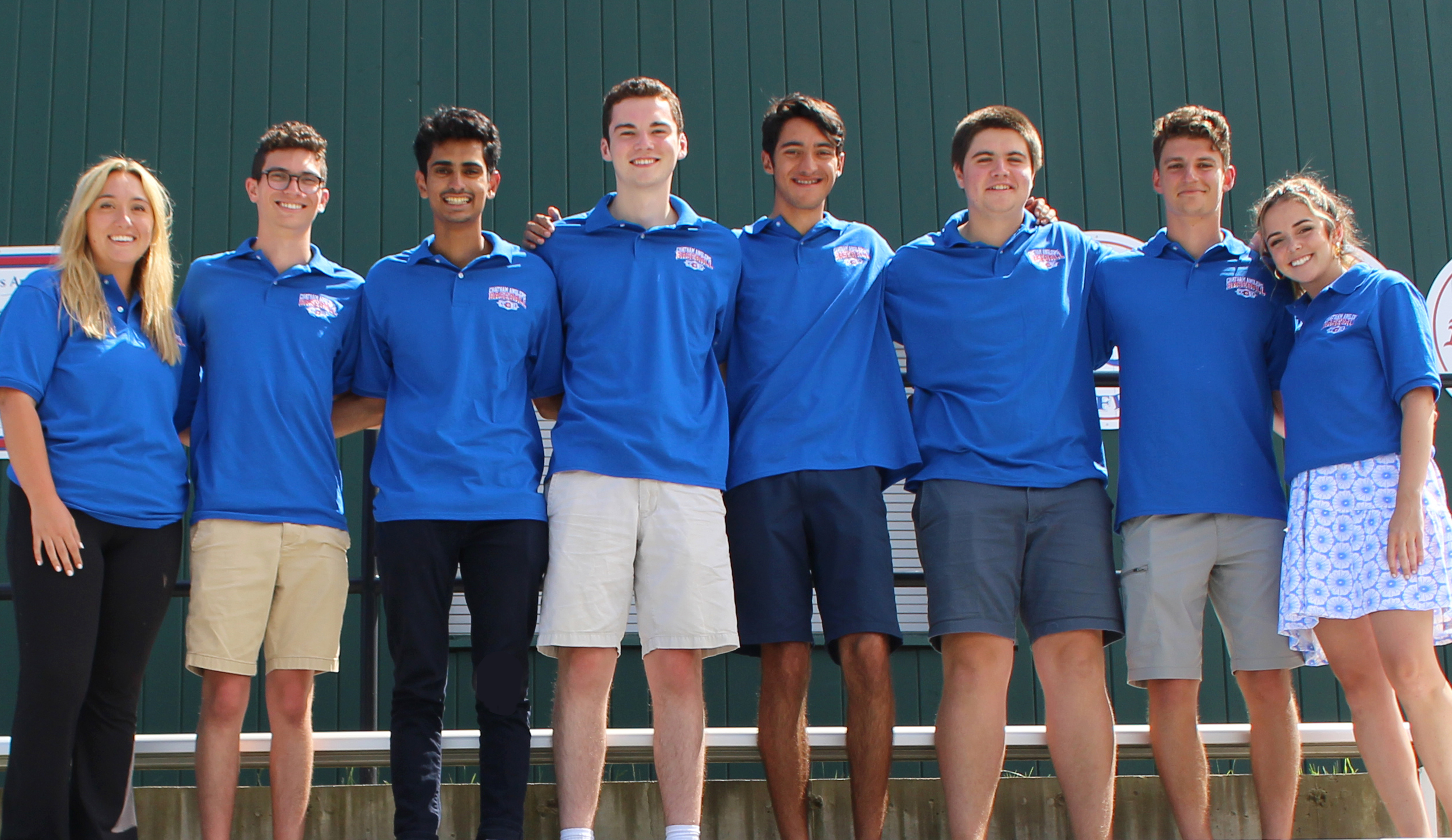 Listen Live
All 44 Games
Watch Live
Home Games Only
Broadcast Archives
2022 Media Team: Maddy Canning, Joe Puccio, Anish Vasudevan, Chris Blake, Griffin Hout, Jake Klein, Ian Unsworth and Maggie Menoni.
Anglers Extra Pregame Show
For all regular season games, Anglers Extra begins 20 minutes before the scheduled first pitch. Every edition includes commentary from the broadcasters, The Manager's Show and the Catch of the Day interview with a player.
Anglers Extra Postgame Show
Anglers Extra follows every game with live interviews, game totals and full audio highlights and a preview of upcoming action. The last game of the season will feature a special extended postgame show.
Audio Broadcasts
Telephone and Audio Only broadcasts are available for all 44 games, home and away. These broadcasts are available through TRZ Teamline and the toll free telphone broadcasts are available at 1-800-846-4700, code 3841. After you connect the first time, your phone will connect automatically to the Anglers broadcast all season whenever you call TRZ.
Video Broadcasts
TRZ Teamline also provides free video streaming for all Anglers home games. Click here for the direct link to the live video.
SoundCloud