Anglers introduce 2020 broadcast pairing
The Chatham Athletic Association announced today that Emmanuel Berbari and Josh Schaefer will form the Anglers' broadcast team for the 2020 season. Berbari, a junior at Fordham University, and Schaefer, a senior at Arizona State University returning for his third season, will provide play-by-play for all regular season and postseason games on the Cape Cod Baseball Network.
"Emmanuel and Josh stand out as two of the most talented and passionate student broadcasters in the country," CAA Media Consultant Dan D'Uva said. "We're proud to have these two outstanding young men as our broadcast voices and representatives of the Anglers.
"We've had the pleasure of listening to Josh on our broadcasts the last two summers, and we're fortunate to have him back for a third. His familiarity with the Cape League and the bond he's created with A's fans benefits our entire team. Emmanuel's impressive experience will further enhance the booth. He's diligent about polishing his craft, and consistently exhibits lessons learned from the likes of esteemed broadcast coach Bob Ahrens." 
Berbari and Schaefer will lead Chatham's 18th year of live play-by-play, and their first broadcast airs on June 13 when the Anglers visit Falmouth. In conjunction with long-time service provider TRZ Teamline, fans can enjoy Chatham games free of charge on the Cape Cod Baseball Network. Online audio and toll-free telephone broadcasts are offered for all games, plus enhanced video streaming for those at Veterans Field.
Each broadcast features a 20-minute pregame show, including The Manager's Show and Catch of the Day, as well as the Anglers Extra postgame show with highlights and interviews. Content from the broadcasts is also published on Chatham's digital media channels, including SoundCloud and YouTube. More information about the Cape Cod Baseball Network is available at Broadcast Central.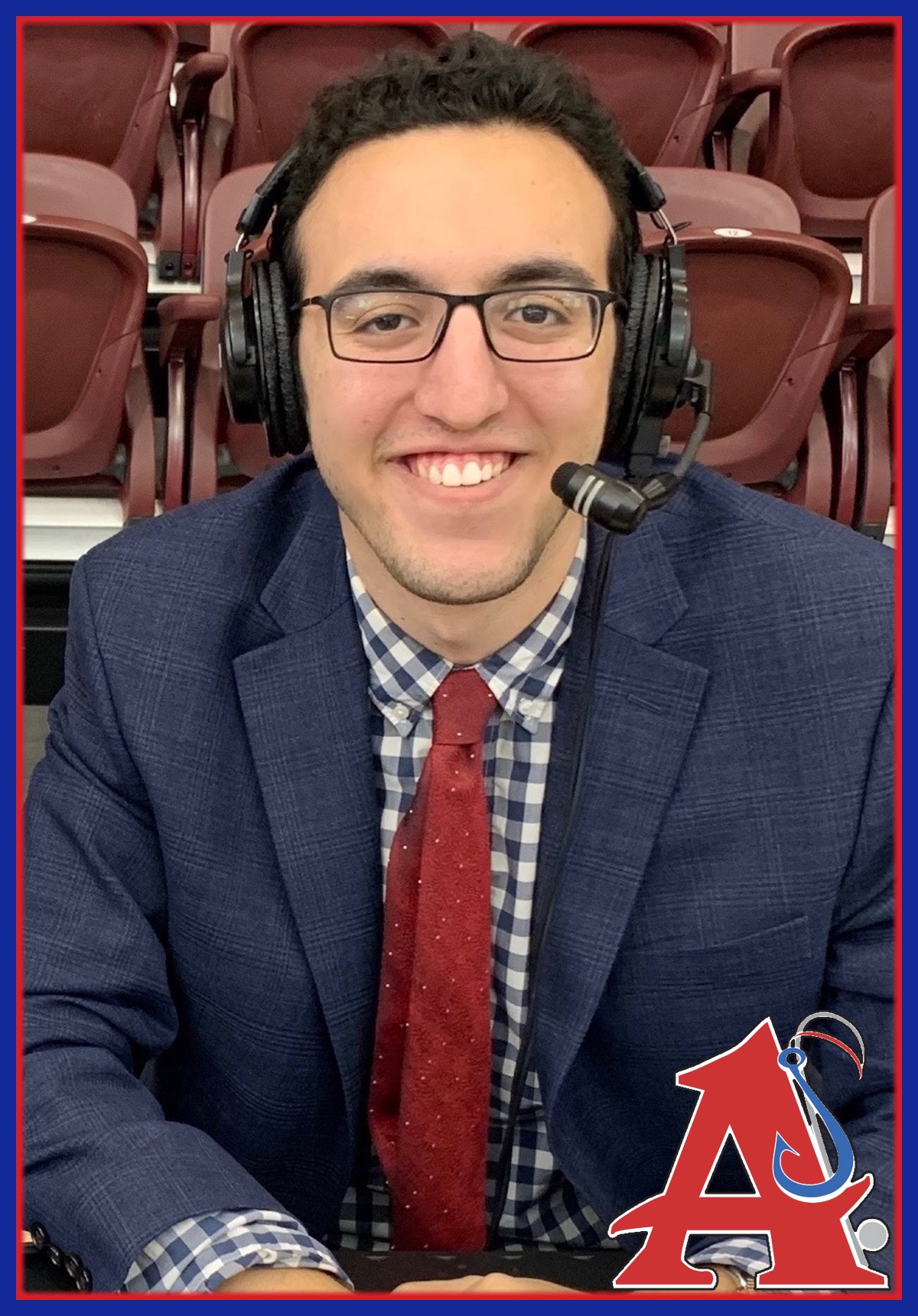 Emmanuel Berbari
Emmanuel Berbari | Fordham University
Berbari, a native of Greenlawn, New York, is a broadcast journalism student at Fordham University. He is the sports manager for 90.7 WFUV, the university's NPR-affiliated public radio station, where he broadcasts Fordham football, basketball, baseball, softball and more. Additionally, Berbari works part-time at WFAN, CBS Sports Radio and Westwood One Sports. Last summer, he covered the New York Yankees as a credentialed beat reporter.
In 2018, Berbari joined the broadcast roster at St. John's University, calling Red Storm baseball, softball and volleyball on ESPN3. He has prior experience in summer baseball with the Hamptons Collegiate Baseball League, as a league broadcaster in 2017 and director of broadcasting in 2018. Berbari is also the youngest recipient of Fordham's Marty Glickman Award for Excellence in Play-by-Play, and has earned recognition from the New York State Broadcasters Association and Associated Press for television and radio coverage.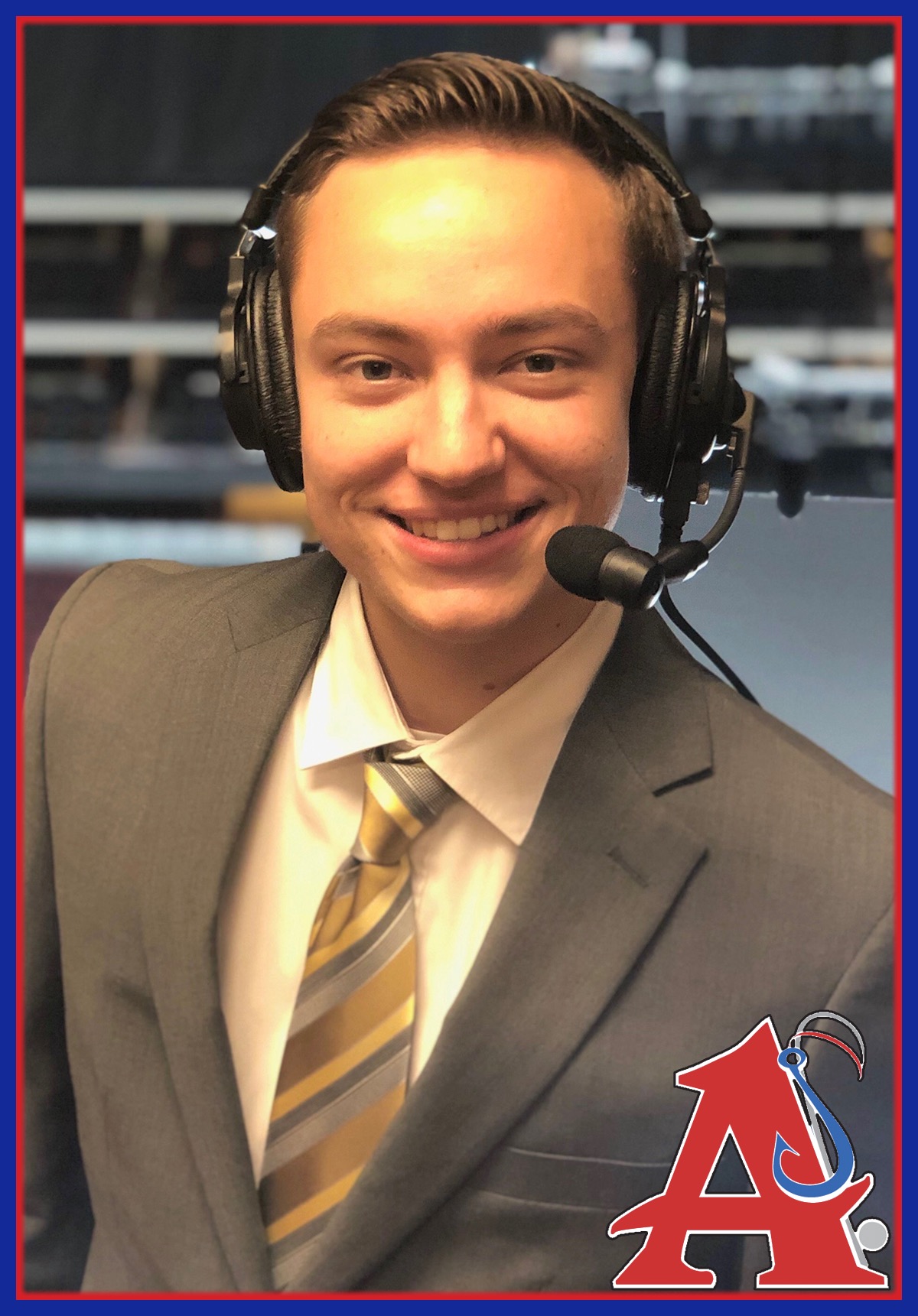 Josh Schaefer
Josh Schaefer | Arizona State University
Schaefer, a native of West Hills, California, is a sports journalism student at Arizona State's Walter Cronkite School of Journalism and Mass Communication. He has served as a broadcaster for the Sun Devil baseball, softball and ice hockey programs on the Pac-12 Digital Networks for the past three seasons and was twice ranked as one of the top 20 collegiate broadcasters in the nation by the Sportscasters' Talent Agency of America.
Additionally, he is the broadcasting director and a play-by-play voice for KASC Blaze Radio, ASU's student station, where he was named Broadcaster of the Year as a freshman in 2017. He has covered baseball, basketball, football and softball for Blaze, winning two IBS Radio Awards for hockey play-by-play and a BEA Award of Excellence for baseball play-by-play in the process. Schaefer returns to Chatham in 2020 after calling 96 Anglers games over the past two summers.
All-time Chatham broadcaster list
Guy Benson (Northwestern) 2003-2006 
Dan D'Uva (Syracuse, Fordham) 2003-2008
Kyle Whitehead (Northwestern) 2007
Mike Toper (Syracuse) 2007
Brian Clark (Fordham) 2008, 2009
Scott Braun (Miami) 2009, 2010
Aaron Canada (George Mason) 2010, 2011
Chris Fitzgerald (Oregon) 2011, 2012
Brandon Liebhaber (Northwestern) 2012, 2013
Keith Zubrow (Syracuse) 2013
Dominic Cotroneo (Arizona State) 2014, 2015
Jonny Wincott (Syracuse) 2014, 2015 
Jake Eisenberg (Maryland) 2016 
Evan Stockton (Syracuse) 2016
Drew Carter (Syracuse) 2017
Max Herz (Vanderbilt) 2017
Cooper Boardman (Syracuse) 2018, 2019
Josh Schaefer (Arizona State) 2018-2020
Emmanuel Berbari (Fordham) 2020
Contact
Contact Emmanuel and Josh with questions or comments: ChathamBroadcast@gmail.com.

Follow Emmanuel and Josh on Twitter: @BerbariOnAir and @joshschaefer25.