'Use your magic': Kaden Polcovich's 9th inning heroics push Chatham to 6-3 victory
HYANNIS — Kaden Polcovich wasn't supposed to be the guy. A temporary contract, a bit undersized — he admits he "wasn't expected to do much in this league." What turned from just a consistent fixture near the top of the Anglers lineup is now Tom Holliday's go-to, the one he wants up when the game is on the line.
Saturday was the second consecutive game-winning opportunity for him: runners on first and second, the game tied at three. And Polcovich, like he's done for the majority of this season, delivered.
"He's established a track record for being that guy," Holliday said.
A game against the Cape League's worst team in Hyannis (6-20-1) featured the continual "sloppy" play of the Anglers (16-11-2), who hadn't won a game since July 8. What Holliday called a "beautiful" outing from Kolby Kubichek (Texas) was paired with early run support until bats went cold and a reliever let up. It took one sequence in the ninth, invigorated by Polcovich and capped off by a defensive miscue to pull Chatham to a 6-3 win.
In early June, a couple of days before the A's season began, Holliday wanted to highlight his players to watch, the ones that would stick around and play a role throughout the season. His first pick was a player from Northwest Florida State, Polcovich. He could play all around the diamond and the outfield. He'll hit for contact. He has power.
Hot starts from Polcovich and Jamal O'Guinn (USC) made them everyday starters. O'Guinn hit for power and average earlier, but slowly Polcovich's numbers (.292 BA, three home runs, 20 RBIs) leapfrogged the A's three-hole hitter. On Saturday morning, Polcovich was named an East Division All-Star
"It's really satisfying for me," Polcovich said pregame. "I was on a temp contract. People didn't think too much of me because I'm coming from a JUCO."
Left off the list was Kubichek. He saw the notification the morning before his start, and tried to not overthink it, he said. Pregame, pitching coach Dennis Cook told his starter he deserved to be on that list. It stuck with him.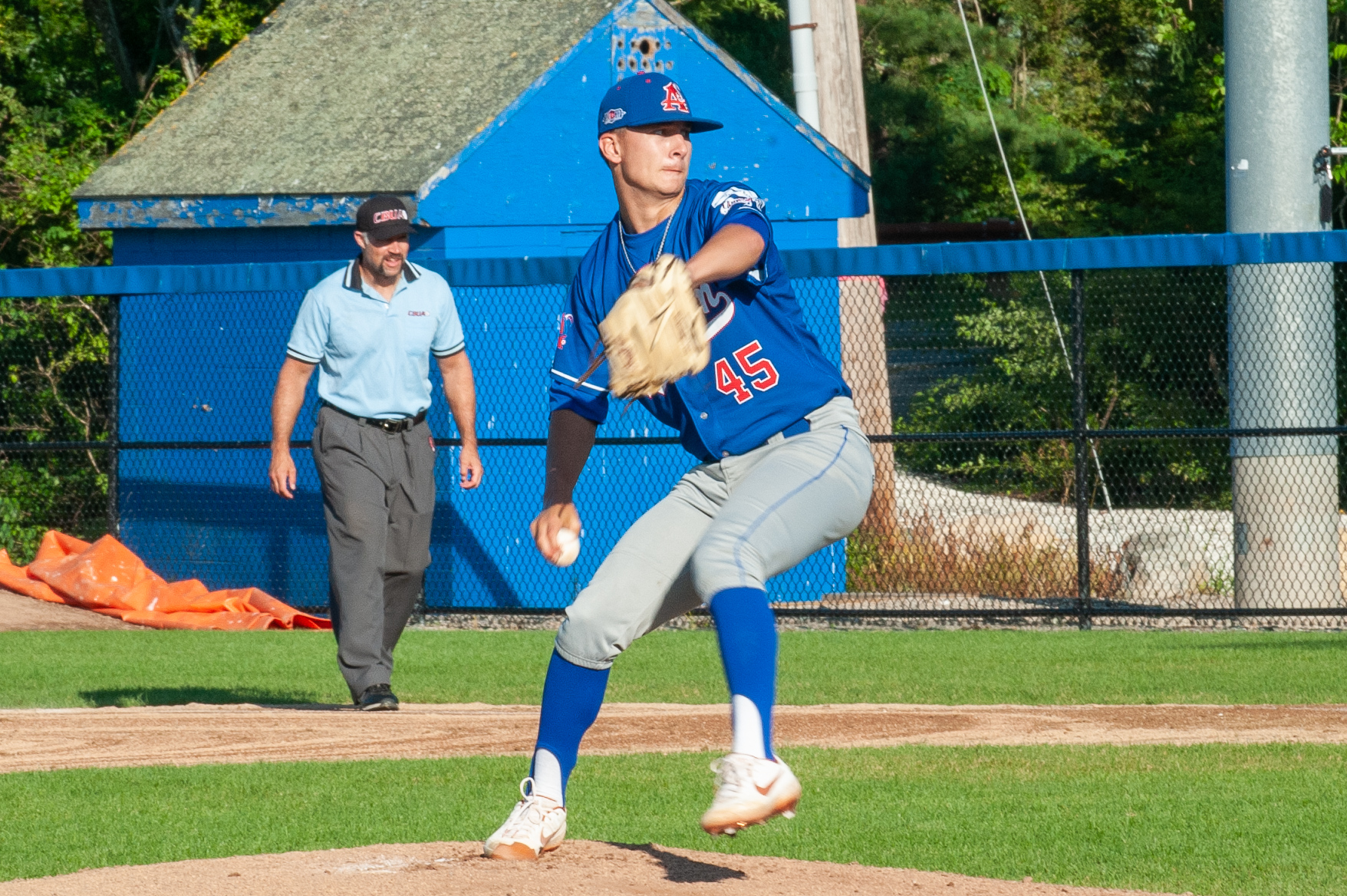 "I had a little chip on my shoulder," Kubichek said. "In the back of my head, I should be there."
He threw three innings without allowing.a hit, the third time he'd pitdone that this season, and finished with eight strikeouts.
Chatham pitchers had lacked run support all week. Polcovich, the A's leadoff hitter, got on to start the game, and set up Ben Ramirez (USC), who belted a ball feet from the center field wall to score Polcovich. The next frame, Anthony Vilar (Miami) took his first pitch and muscled a moonshot toward the right field foul pole. Unlike Ramirez's shot, it went over the fence to extend the lead to 3-0.
The Anglers week, which peaked with a 6-1 win and plateaued with a nine-run loss at home, struggled to find its two facets of the game connect. Strong pitching combined with offensive shutouts. When the runs came for Chatham, its pitching faltered. Both resulted in losses.
"Three losses in a row is a lot in this league," Holliday said. "That's like losing nine."
On Saturday, it was Kubichek's reliever that gave Hyannis life. With two one in the sixth, Austin Vernon (NC Central) tried to pound the zone to get out unscathed. But one of his fastballs down the middle lifted toward left-center field. Colin Hall (Georgia Tech) and Cooper Davis (Vanderbilt) converged and Vernon looked up, hesitating to run behind home plate. But it dropped in front of the fence, not over it, still plating two Hyannis runs. In the next inning, a leadoff double made it home on a single through the infield, that quickly undid Chatham's early 3-0 lead.
"Vernon was the guy, and he comes out and really had nothing," Holliday said. "He was flat as a pancake."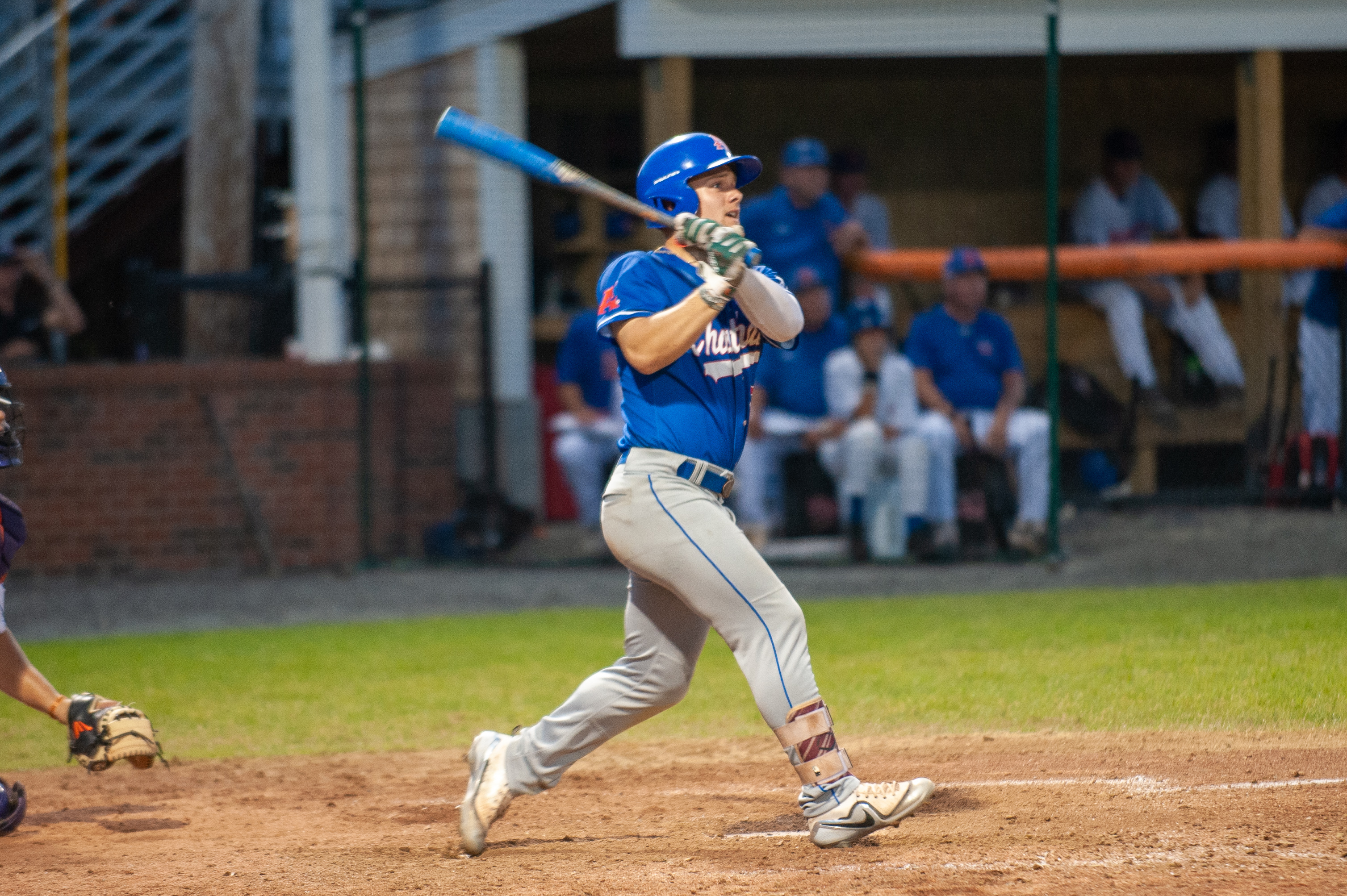 The Chatham offense was stagnant since its five hits through four innings until the ninth. Hall singled with one out, and after Tyler Doanes (West Virginia) entered for Hall as a pinch runner, Saul Garza (LSU) rallied a second hit. Polcovich came up with two outs, trying to replicate his game-tying RBI single from Friday.
"It's a different at bat for me when the games on the line," Polcovich said. "I love when the games in my hands."
As he walked up to the box a day later, one fan yelled: "Use your magic, Kaden."
He took a changeup low, and watched a second ball to go up 2-0. When the changeup returned, Polcovich popped up the pitch into foul territory. Third baseman Jared DeSantolo slid under it, but the ball rolled under his legs instead of in his glove.
Nolan Crisp threw a hanging slider after, and Polcovich lasered a ball toward the right field foul pole. Outfielder Rigsby Mosely couldn't reach it. Doanes darted home.
A 4-3 lead inflated off a wide throw to third from home that tried to catch Saul Garza (LSU) floating. Garza jumped up from his slide, pushed DeSantolo out of the way and ran toward home base. Catching up to the pinch hitter was Polcovich, who trailed him. Both made it through.
"Thank God their catcher threw us two," Holliday said. "...Two-out base hits are not usually our thing. But Polcovich has done it twice now."
Holliday paused for a second, thinking about Polcovich, the past two games and what he's done in them.
"I mean, wow."