The Full Count: 29 games in 31 days upcoming
The Full Count is five weekly observations and analysis about the Chatham Anglers, published each Monday.
As June comes to a close, Chatham sits at 8-6-1, tied for third in the East Division with 17 points. Its 15 games played in June is four less than the games actually scheduled, thanks to rain. Now, the A's will be playing four make-up games throughout the month of July, starting Monday with Yarmouth-Dennis.
The result of the rain is that Chatham is scheduled to play 29 games in 31 days, with the potential for the rest of the regular season to spill over into August before the playoffs.
1. As the pitching rotation has been shuffled around and pushed back due to the weather, no one has been more reliable out of the bullpen than Dawson Merryman (Texas). Merryman has been the go-to closer and late-inning guy since opening night at Hyannis, and he hasn't faltered yet.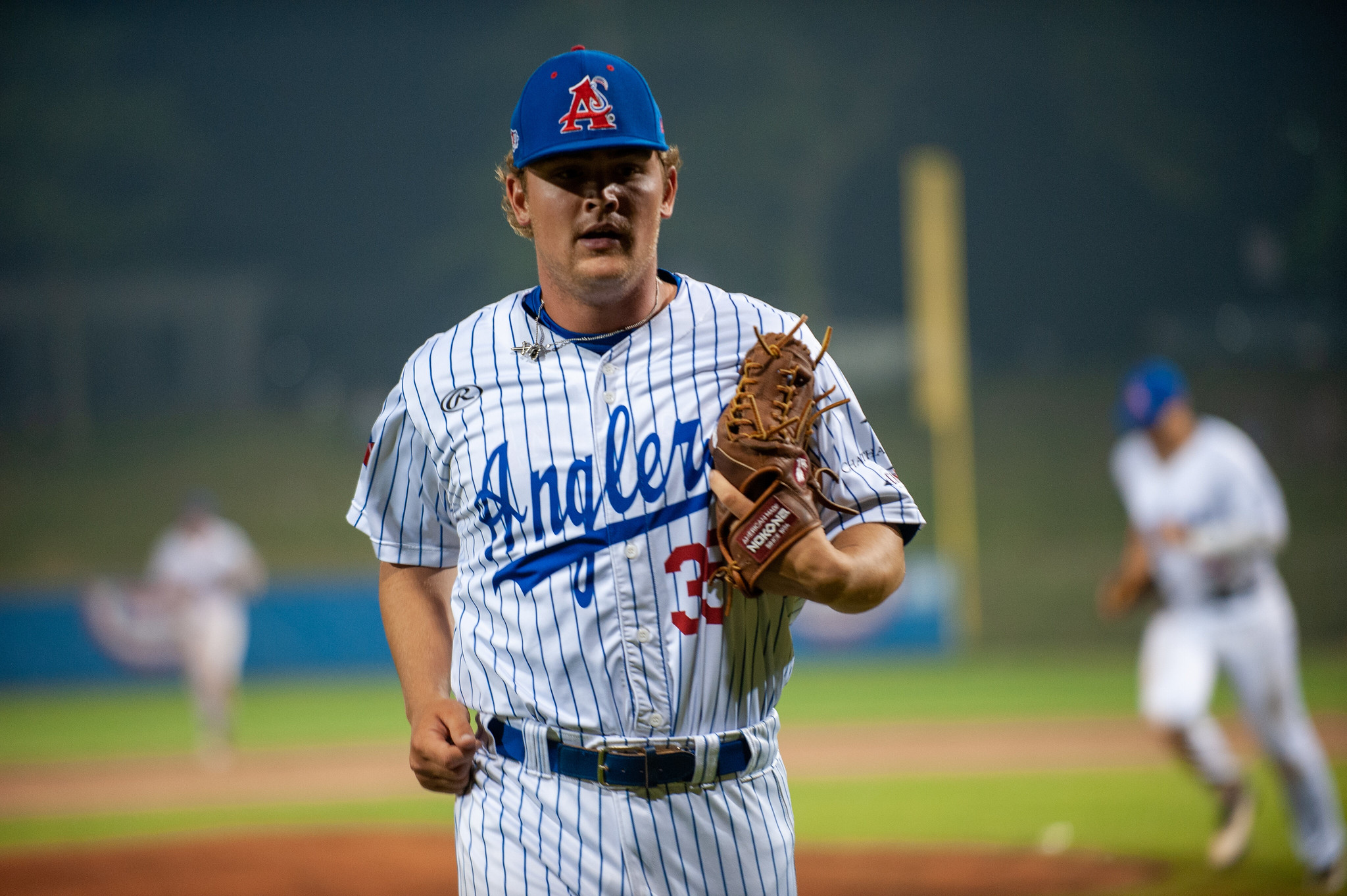 The incoming Texas transfer from Midland College has only registered one save — opening night against the Harbor Hawks — but Merryman's ERA remains a perfect 0.00 in six appearances.
Merryman's unusual side-arm delivery has been dominant against left-handed hitters. He's faced eight lefties, allowing zero hits while recording nine outs. Righties haven't done much either.
Merryman works with pitching coach Dennis Cook to create three different speeds out of the same arm angle to keep hitters off balance.
"The good part of this ball club is that if we can get to Merryman, he is really good. He's been lights-out," manager Tom Holliday said.
2. Perhaps no player has been as important for Holliday this season than Kaden Polcovich (Northwest Florida State). Polcovich's numbers don't jump off the page, but he's been an invaluable asset both offensively and defensively for the Anglers. He's one of just three Chatham players to appear in every game, and he's played five different positions, with the ability to play more. He's also the only Angler who hits from both sides of the plate, as well.
While Chatham ranks eighth in the Cape League with 19 errors, Polcovich hasn't misplayed a ball this season. He's shown his clean hands at second base and third, and reacted quickly to fly balls at each of the three outfield spots. His line — .292/.390/.396 — is exactly what Holliday is looking for as a "get on-base guy" before the power bats in the lineup.
And Polcovich isn't incapable of producing some pop himself. He homered against Cotuit from the right side, and nearly homered again from the left later in the same game.
"I'm starting to find my swing. I'm starting to be more on-time, more through the ball," Polcovich said after Monday's win against Cotuit. "Hopefully I can manage that through the season."
While Chatham's offense is hitting just .182 with runners in scoring position, Polcovich is one of their best clutch hitters, with a .313 average and nine RBIs in 16 at-bats.
3. The departure of Spencer Torkelson (Arizona State) for Team USA has left Holliday wondering who will fill the power void. Jamal O'Guinn (USC) started hot with a .407 average, but a 3-for-22 stretch over the last seven games has cooled him down to .286/.407/.531. O'Guinn has been the A's most-consistent power hitter, and with his walks, boasts the top on-base percentage of regular players.
"When we lost Torkelson, we lost our energy source," Holliday said. "Now you got guys that are looking for that kind of guy. We're going to build until we get an offensive lineup that we like."
Next to step up are Cade Cabbiness (Oklahoma State) and Alex Toral (Miami) in the middle of the order. Cabbiness made a statement to his power with his first at-bat, pummeling a home run at Brewster. SInce then, he knocked a timely double and single, but has mostly followed his scouting report.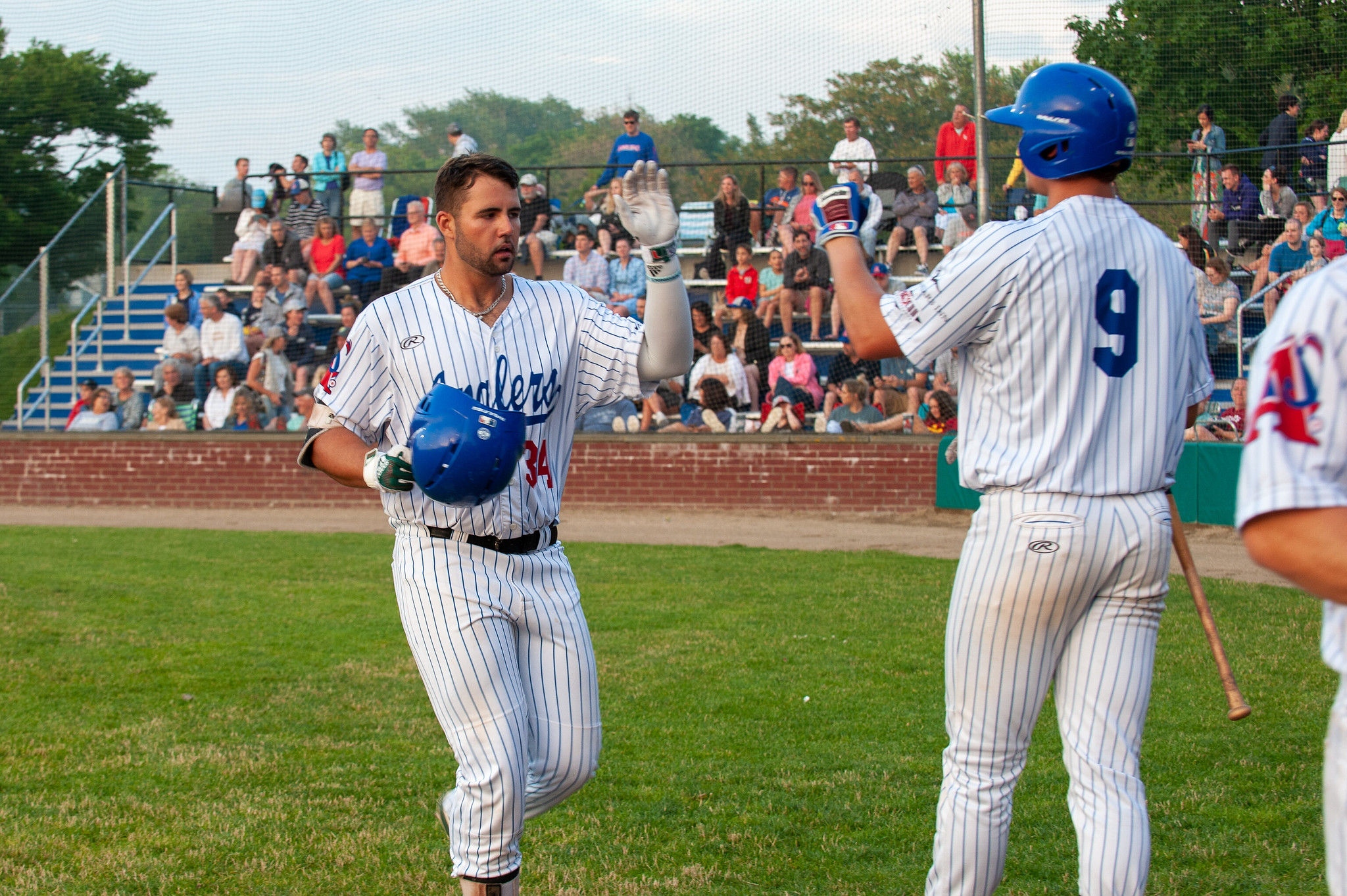 "They are both big, strong, monster guys, those are the guys that can make a wooden bat work," Holliday said. "I told Toral to quit trying to hit the ball out of the park. Just let it happen."
It happened. For Toral, who became frustrated with his early-season struggles, that homer may be the swing to break him through. He's just 4-of-22, but with only six strikeouts, he should see more of his in-play balls find gaps and holes. And maybe even a few more will make it over the fences across the Cape League.
4. Chatham is done taking defense for granted. On June 23 against Bourne, the A's gave away two unearned runs, including one in the first inning after the pitcher missed throws to first base. The next day, the Anglers spent 20 minutes practicing a first base coverage drill with the pitchers.
They haven't made errors on the mound since, but the rest of the infield has continued to Chatham's third-worst defense. Only two-win at Hyannis and Cotuit have made more defensive mistakes this season.
"We have to take care of the baseball," Polcovich said after Friday night's loss to Wareham. "We need to work on positioning in different counts too."
Torkelson misplayed a ball in left field on June 24 that resulted in an additional Cotuit run as Chatham was trying to preserve its lead. On Friday against Wareham, the A's made back-to-back errors on the left side of the infield that handed the Gatemen an additional run.
After a lengthy 25-minute post game talk with his team, Holliday responded to the lapses by having the team take 30-plus minutes of ground balls on Saturday before Hyannis. Holliday attributed the defensive lapses to lack of focus and players being too focused on improving their offense.
"We're going to get our infielders throwing over the top a little more," Holliday said. "That's gonna come out. We have to be consistent at it as coaches."
5. Players continue to file their way into the Anglers' roster rotation, with Chatham adding multiple players last week and a few more this week. The regular season may be more than one-third complete, but the A's continue to add players from collegiate teams.
Last week, Chatham added Hueston Morrill (Oklahoma State) and Cooper Swanson (Florida State). Both made their debut on Friday night: Morrill at shortstop and Swanson in left field. Morrill knocked a double down the line as a part of a 1-for-4 night, while Swanson was 0-for-1 with a walk.
This week, Holliday is expecting the arrivals of Kendrick Calilao (Florida) and a pair of recent national champions. Hugh Fisher and Cooper Davis of Vanderbilt will add left-handed pitching and outfield depth for a team slated to play 29 games in a month.