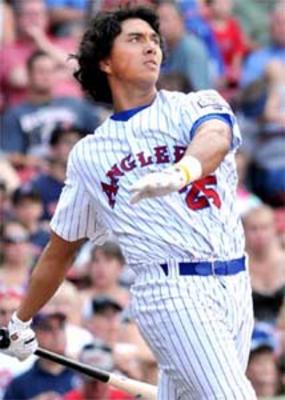 With the 2011 Major League draft set to take place over the next three days (June 6-8), Anglers fans will be keeping a close eye on draft boards and listening intently on Day One for familiar names to be called by Major League commissioner Bud Selig.

Baseball America, in their recently released Top Draft Prospect List, named four former Anglers among the top 200 potential draftees. Topping the list at #57 is 2009-2010 heavy-hitting first baseman Ricky Oropesa. The junior from the University of Southern California led the Trojans this past season with a .322 batting average and seven home runs. His .481 slugging percentage and .402 on-base percentage were both second-best. During his two-year stint with the Anglers, Oropesa hit .211 (41-194) through 59 games with six doubles, one triple, seven home runs (all in 2010), and 23 runs batted in.

Not far down the list from Oropesa at #59 is Vanderbilt senior Aaron Westlake. Previously selected in the 22nd round by the Toronto Blue Jays in the 2010 draft, the first baseman/DH led the 2010 Anglers with a .292 average (31-106), collected five doubles and five home runs over 32 games, and was one of four players chosen to represent Chatham in the Cape Cod League All Star Game at Fenway Park.

Rounding out the Top 100 is 2009-2010 right-handed starter Logan Verrett out of Baylor University. Planted firmly at #100, Verrett compiled a 4-1 record over his two-year stay in Chatham with a 1.68 ERA over 11 appearances (10 starts). Also chosen in 2010 to represent the Anglers in the Cape Cod League All Star Game, Verrett allowed just four earned runs over 41.1 innings to warrant his selection.

Taylor Hill rounds out the remaining names listed by Baseball America at #173. The 2009 right-handed starter out of Vanderbilt compiled a 1.44 ERA through 31.1 innings of relief over 18 appearances. This past NCAA season, Hill carried a 2.84 ERA with a 5-1 record over 16 starts, and was recently named to the College World Series Nashville Regionals All-Tournament Team.

Others among the 2010 roster hoping to be drafted high include catcher Jacob Stallings (UNC) who flashed elite defensive ability behind the plate, right-handed starter Derek Self (Louisville) who also represented the Anglers in the 2010 Cape Cod League All Star Game, and infielder/RHP Kevin Vance (UConn) whose two-way ability was on display several times over the course of the 2010 campaign, leading the team in saves with four, and blasting a game-winning pinch hit home run on June 20 over the Falmouth Commodores.