Shannon Departs, Replaced by Tarheel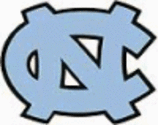 When news of an injury to Greg Shannon (San Jose St.) spread after an 11-4 extra-inning loss to Bourne last Thursday, things did not look good for an already struggling Chatham bullpen.

Further tests revealed damage to Shannon's ulnar collateral ligament in his elbow, the ligament associated with Tommy John Surgery. Although there were no tears and no surgery is scheduled, doctors decided Shannon should rest for the rest of the summer and he left the team.

To replace Shannon on the roster, manager John Schiffner went right back to a pipeline that has served him well for so many years.

The newest A is Tarheel reliever Rob Wooten (UNC). Wooten appeared in 47 games in his junior season with the Tarheels, pitching to an impressive 2.35 ERA. In 53.2 innings pitched, Wotten allowed 14 earned runs on 51 hits while walking 23 and striking out 58.

Shannon finishes the season with a 4.91 ERA and three saves. In 7 1/3 innings, Shannon allowed four runs on nine hits while walking six and striking out 11.

Wooten is the fourth Tarheel on the 2007 roster, joining catcher Tim Federowicz (UNC), infielder Kyle Seager (UNC) and pitcher Alex White (UNC).