Anglers post 2019 roster
Tthe Chatham Athletic Association has released the Chatham Anglers roster for the 2019 Cape Cod Baseball League season, the 57th year of the Cape League's modern era, the 135th overall and the 97th season for Chatham at Veterans Field.
The 2019 Anglers season begins Monday, June 10, in Hyannis. The first of 22 regular season home games for the A's is Wednesday, June 12, versus Falmouth.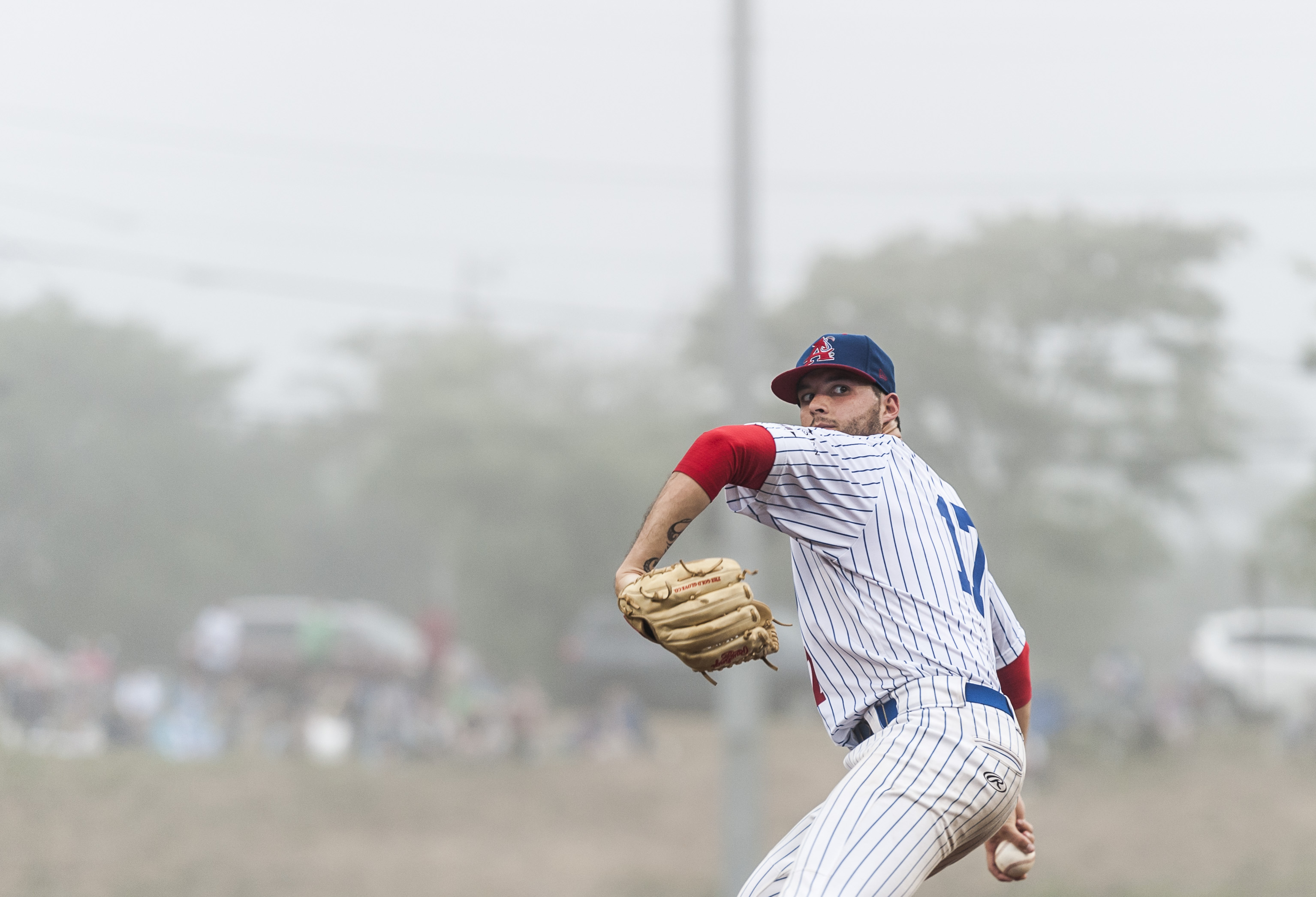 Jack Conlon struck out 23 batters in 26.1 innings for the 2018 A's
Manager Tom Holiday returns for his second season in charge of the A's with four returning players on the roster. The new roster includes players from schools and hometowns all across the country, including two players each from Georgia Tech, Florida and Vanderbilt.
Branden Fryman (Samford) and Ben Ramirez (Southern California) return as part of the 2019 permanent roster, after helping the Anglers to the 2018 East Division title.

Three more A's from last season Jorge Arenas (Stetson), Jack Conlon (San Jacinto) and Reeves Martin (New Orleans) are part of the temporary roster. 2017 Angler Jimmy Titus (Bryant) joins the temporary ranks as well.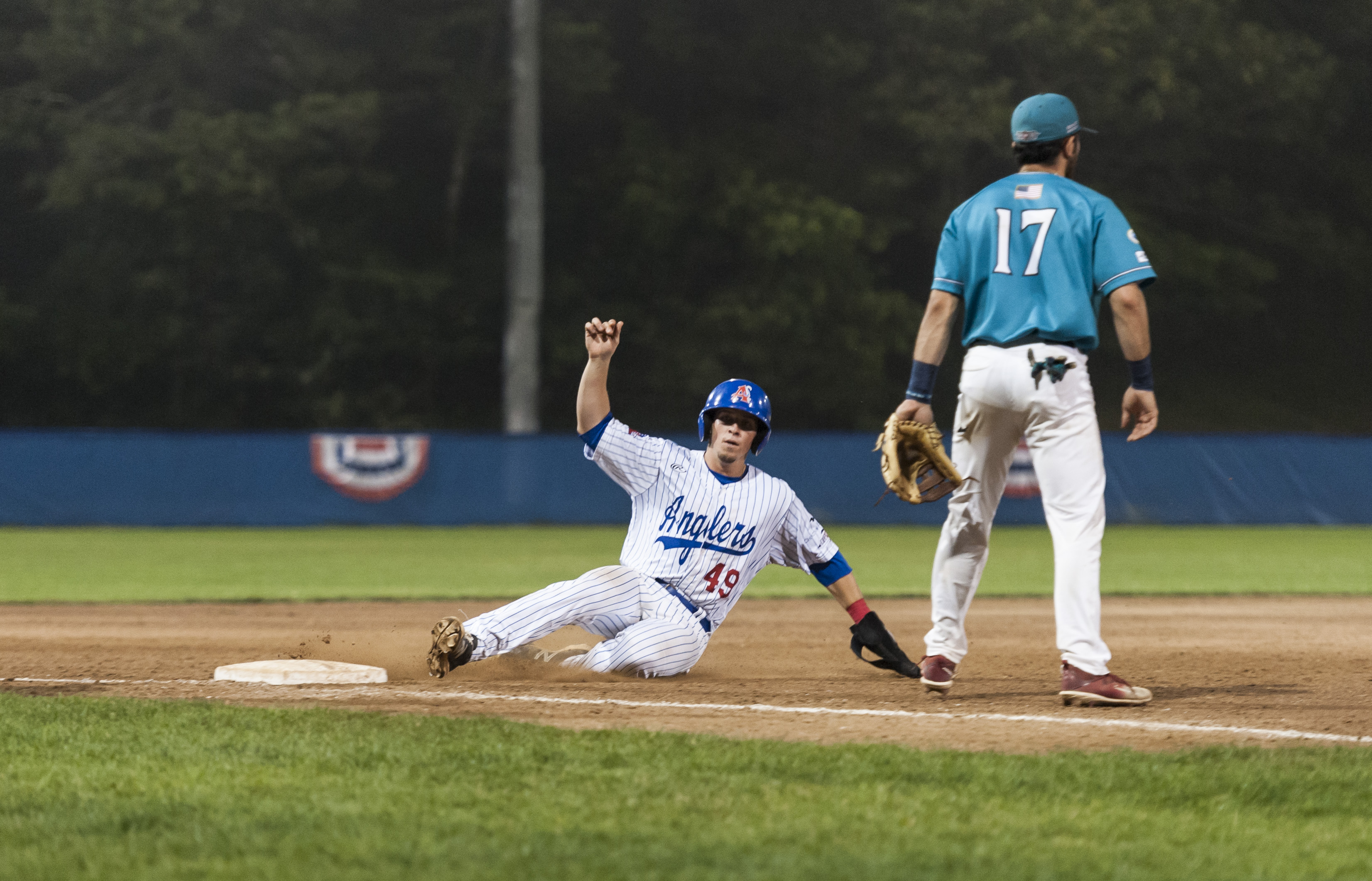 Jorge Arenas scored 14 runs for Chatham in 2019.
The Anglers' permanent roster also includes international players for the third consecutive season, as Canadians Cooper Davis (Vanderbilt) and Cade Smith (Hawaii) will join the team in 2019.
Admission to all Chatham Anglers games at Veterans Field is free of charge. Donations are welcome. Every regular season and postseason game is broadcasted live on the Cape Cod Baseball Network.